Welcome to Alfunstuff.com!! Free Word Games,Typing games,Logic Puzzles with grids,Android word games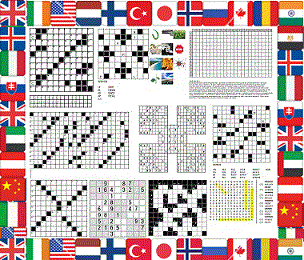 Choose between thousands of free printable logic puzzles with grids.
The typing games and fun educational games available include:

Crossword Puzzles (many different types) and Crossnumbers,(figure logic)
Codeword Puzzles,Cipher crosswords
Fill it in puzzles with Words and Numbers and Anagrams
Word Search Puzzles
Soduku,Samurai Sudoku, Wordoku, Kakuro Puzzles
Flash Games for kids
Language learning games
Flash Games and Girls Games online
The logic puzzles grids are printable to be solved in the traditional way.

---